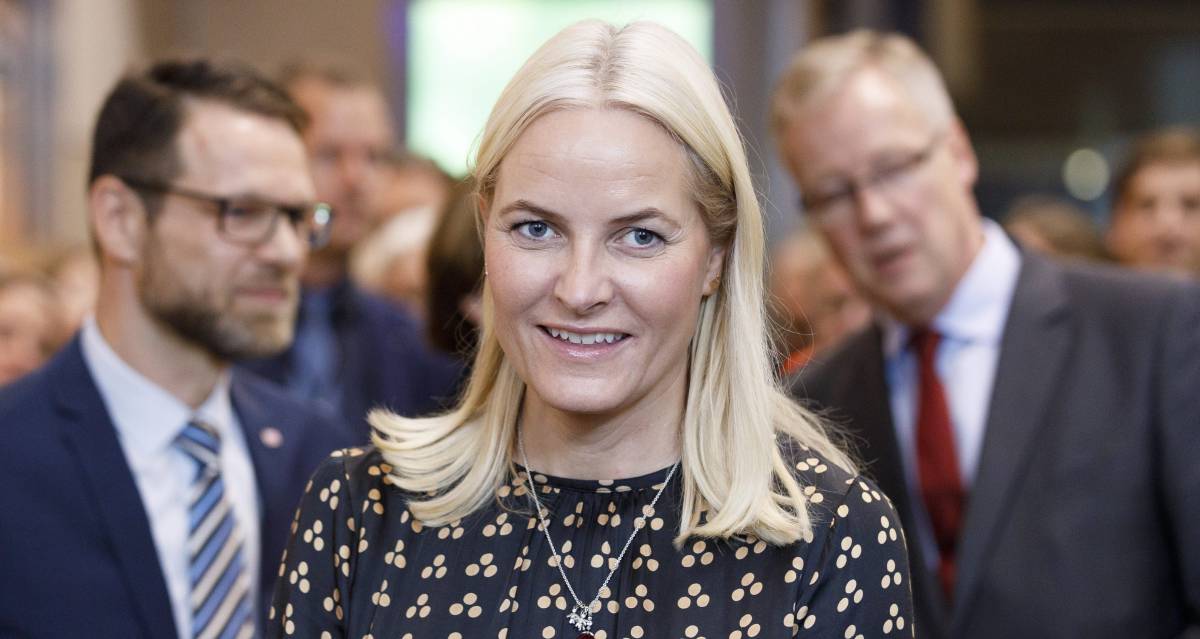 from England to Norway, a new royal family has been implicated in the Epstein case. After Prince Andrew of England has placed herself in the national and international crosshairs for her relationship with American paedophile Jeffrey Epstein, it is now Princess Mette-Marit of Norway who has apologized for meeting on several occasions in the past with the tycoon accused of sexually abusing minors who died last August while in provisional detention. "I would never have connected with Mr. Epstein if I had known the seriousness of the crimes he committed. I should have investigated your past more deeply and I'm sorry I didn't," said Norwegian Crown Prince Haakon's wife, in a statement, according to local newspaper Dagens Naeringsliv.
, the Norwegian newspaper, Mette-Marit met several times with Epstein between 2011 and 2013 after acquaintances of both introduced them to Monday. Most of the meetings took place in the United States, although there was also one in Oslo, according to a spokesman for the Norwegian Royal Household, according to which there were always more people present. Prince Haakon of Norway himself met once with the American financier in 2012 while the couple were on vacation on St. Bartholomew's Island, a French overseas territory, as Palacio has pointed out,
"I would like to express my deepest solidarity to the victims of Jeffrey Epstein," said Mette-Marit. "After years of work on issues related to international health issues, I saw firsthand the kind of harm sexual assaults do to women and children," she said in her statement
The Norwegian princess is the second member of a European Royal Household to be dotted with the Epstein scandal. Prince Andrew of England, son of Queen Elizabeth II, announced on 20 November that he was abandoning his public activities because of his relationship with the American tycoon. A decision she was forced to make after losing the support of companies and institutions following the disastrous interview with the BBC in which the Duke of York tried unsuccessfully to explain her relationship with the American millionaire and paedophile.
Epstein was found dead in his cell after being charged with child trafficking offences for the purpose of sexual exploitation and conspiracy. U.S. authorities have determined it was a suicide, although they are investigating the security flaw that allowed it. There are already two guards indicted,