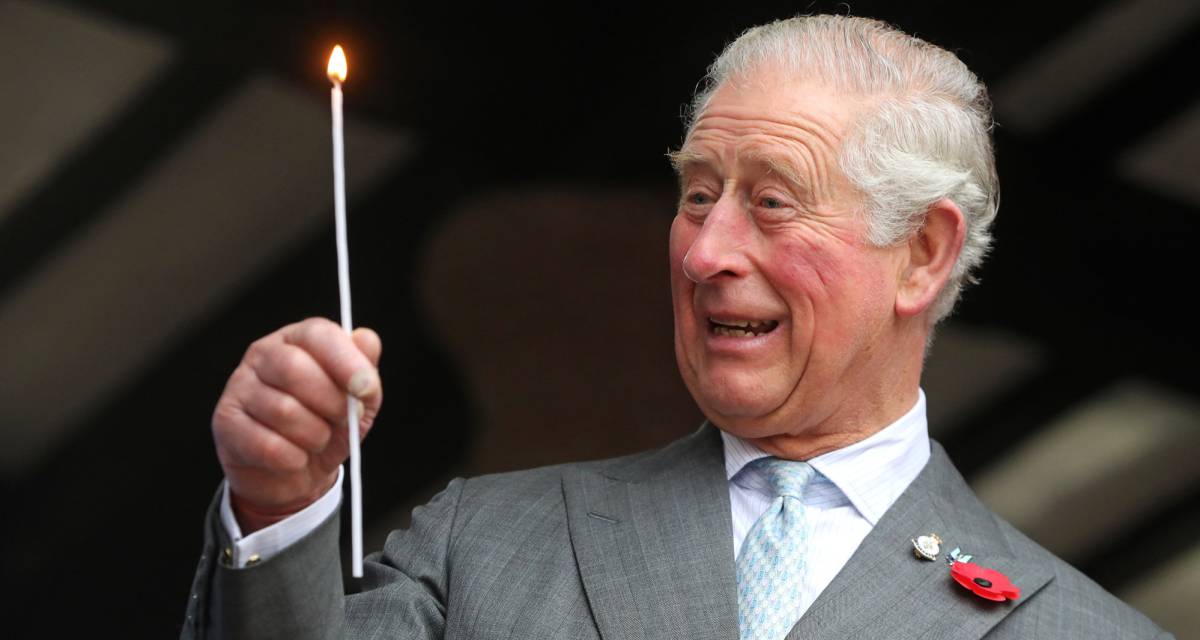 a palace to impress. Dumfries House is the cottage that Prince Charles of England owns in Scotland, which houses one of its main charitable foundations and part of whose restoration - more than 50 million euros - paid out of his own pocket. A grandiose 18th century villa located on a farm of 800 hectares to organize banquets and parties, with rich furniture and magnificent paintings... they're not so much. Now the heir to the throne has been implicated in a noisy scandal related to his art collection that proves how often appearances deceive, however real they may be. Because part of that collection, specifically three paintings, are fake,
To begin with, the collection is not yours. Much of the artwork hanging on Dumfries's walls is borrowed, as they have confirmed from the prince's office to the many british and international media, eager for information on the matter. The thing about it is that the prince was left with 17 paintings to hang from the palace. Specifically, they were ceded by James Stunt, an entrepreneur and millionaire who came to less. Stunt was married for six years to Petra Ecclestone, one of the daughters of Formula One tycoon Bernie Ecclestone, and with her had three children. Stunt is a renowned art collector and among the works he owns, worth more than 260 million euros, are paintings by Picasso, Monet, Dalí, Constable, Chagall and Van Dyck. A year and a half ago he jumped back into the tabloids for suffering one of the UK's biggest robberies, where he was stolen from money, jewellery and artwork for more than 100 million euros
.
However, of those 17 tables, three are copies. Specifically, a painting of water lilies purportedly painted by Monet and valued at 58 million euros; another 48-million Picasso and a 14-million-dollar Christ of Salvador Dalí. In reality, the three would not cost 55,000 euros, as the American forger Tony Tetro has told him, with more than three decades of career behind him and who has made the copies, as published by the newspaper The Times.
He, of course, does not accept the title of forger. "I don't paint copies, I make original compositions with the style and technique of the most famous painters," Tetro claimed in a letter to the American newspaper USA Today. Tetro himself has also assured that he made a Monet to Stunt, but not only: in total he made 11 works for the British between 2015 and 2017. "James Stunt asked me to paint him some imitations for his house," the artist explained. "He recently bought a big house in Los Angeles and another in London and asked me to decorate them," he says. In fact, the lily of the us were "very proud": "He was a good Monet".
James Stunt and Petra Ecclestone, in 2015. GTRESONLINE
Stunt lent all 17 works and, according to a statement from the Prince's spokesmen, "were accepted in good faith; responsibility for verifying its authenticity did not lie with the Prince's Foundation." And that authenticity (or, rather, the lack of it) was evident and very easy to prove, as Tetro himself says, which ensures that they "never" had passed through originals before an educated eye. "You can impress your friends and family with my works, you can decorate your house, but you'll never pass the scrutiny of an expert." As he puts it, "pigments, materials, canvases, racks and other details can be easily detected with the simplest inspection, and that is done on purpose, to avoid confusion." In fact, to age the pictures uses coffee, while to clear them uses bleach,
From Charles of England's office they have hardly wanted to say anything about it. Only that the decision about the loan does not depend at all on the son of Elizabeth II but on her foundation and that the works have already been withdrawn. For his part, Stunt wanted to apologize to the heir, who he does not hesitate to call "friend", in an Instagram video and continues to insist that the works were authentic. "Let's say they were fake. What is the crime of being exposed by a residence, of the prince showing them in public for everyone's enjoyment?" The loan was for a time of 10 years and completely free for Dumfries, according to the newspaper Daily Mail. The officer in charge of signing the agreement, according to the tabloid, was a former valet to Prince Charles named Michael Fawcett, who is now employed by the foundation for a salary of 110,000 euros.
Tetro is the one who has spoken most about the matter and has assured that "the Prince of Wales is not to blame". "I am deeply sorry that you were involved and I am sorry if this has caused you any trouble or embarrassment, it is the last thing I expected," the copyist, who in the mid-1990s had to spend six months in prison for scam and art forgery, told the press, that in the mid-1990s he had to spend six months in prison for scam tingling and art forgery,
interestingly, Stunt did not even pay for all 11 works, but paid in species: in return, he gave Tetro a series of 18th-century paintings by Sir Joshua Reynolds. "I guess he had those paintings and it was easier for him to pay for it, so with money," he explains to the American media. According to the Daily Mail, Tetro released one of those portraits of Reynolds at auction last year and through Christie's. He got 170,000 euros. He won,